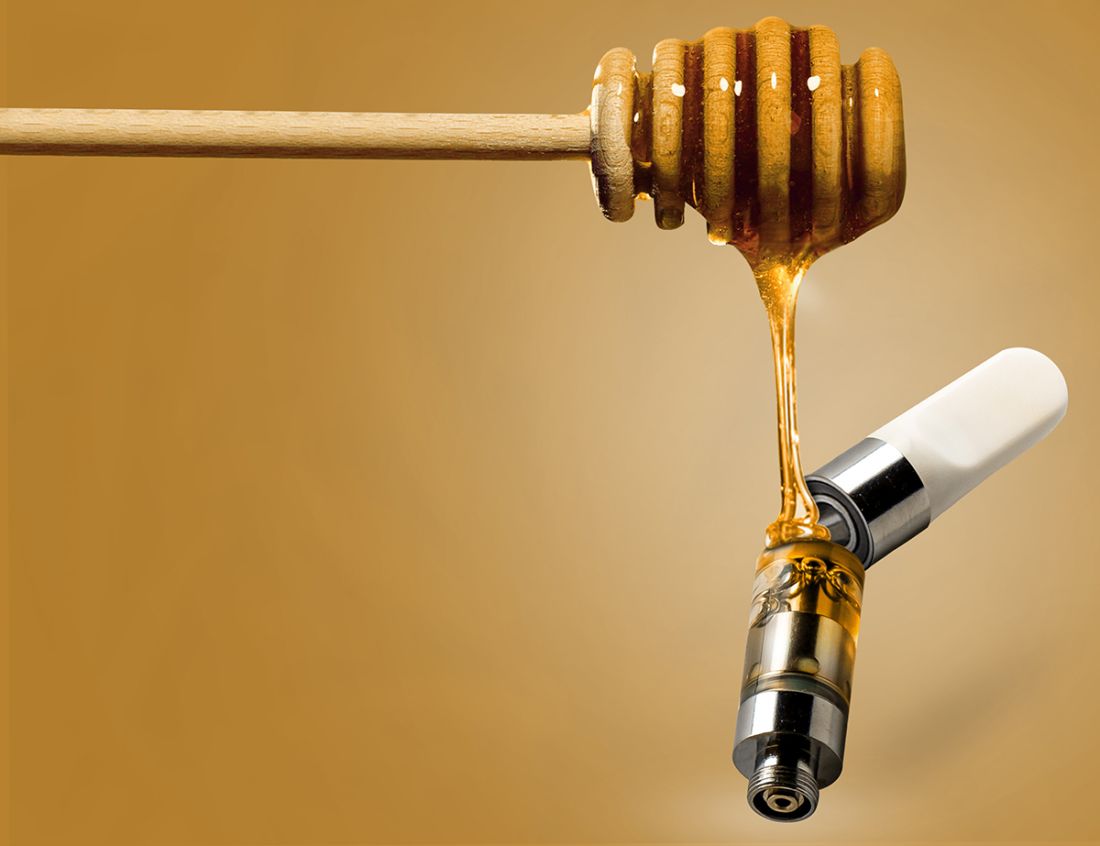 Vape Honey Oil
Our vape oil is different than others and we're proud of that! Many vape oils are produced by using the ethanol tincture/ straight path distillation method. We make fresh extracts and ethanol de-waxing. Essentially, we make Honey oil.
Straight path distillation is good because the method can focus on compounds in the tincture such as THC. While this provides good, clean THC. Nearly all of the other medicine is taken out. The delicate terpenes are taken out as well. CBDs and Terpenes are added to complete the vape oil.
The Honey oil method retains all the medicine available. The full spectrum honey oil captures an extended range of cannabis medicine than THC only vape oil. Getting the cannabinoids is important, especially when there are sixty six identified cannabinoids. Tetrahydrocannabinol (THC) is one, the other sixty five cannabinoids are valuble medicines and compounds. Some cannabinoids extend the effects of THC.
Others, alleviating pain and inflammation, especially chronic forms, from diseases such as arthritis, fibromyalgia, endometriosis, glaucoma, neuropathy, and Crohn's disease.
Increasing appetite to prevent the extreme weight loss of illness or medical treatments.
Improving muscle control/lessening spasticity in conditions such as Parkinson's disease and Huntington's disease.
Controlling epileptic seizures, especially in children
Treating mental illnesses, including post-traumatic stress disorder (PTSD), bipolar disorder, and multiple anxiety disorders.
Treating addiction, including smoking cessation.
Most of the delicate terpenes are lost with this method. Only terpenes are added to complete the vape oil. The terpenes also make the Honey oil the correct consistency to flow in the cartridge.
As an additional step, the Honey oil is activated prior to blending in the terpenes. Activating the oil is called decarboxylation or decarb. Decarboxylation is the process of converting cannabis into its active form, making it bioavailable for the human body. We use the Ardent FX decarboxylation machine.