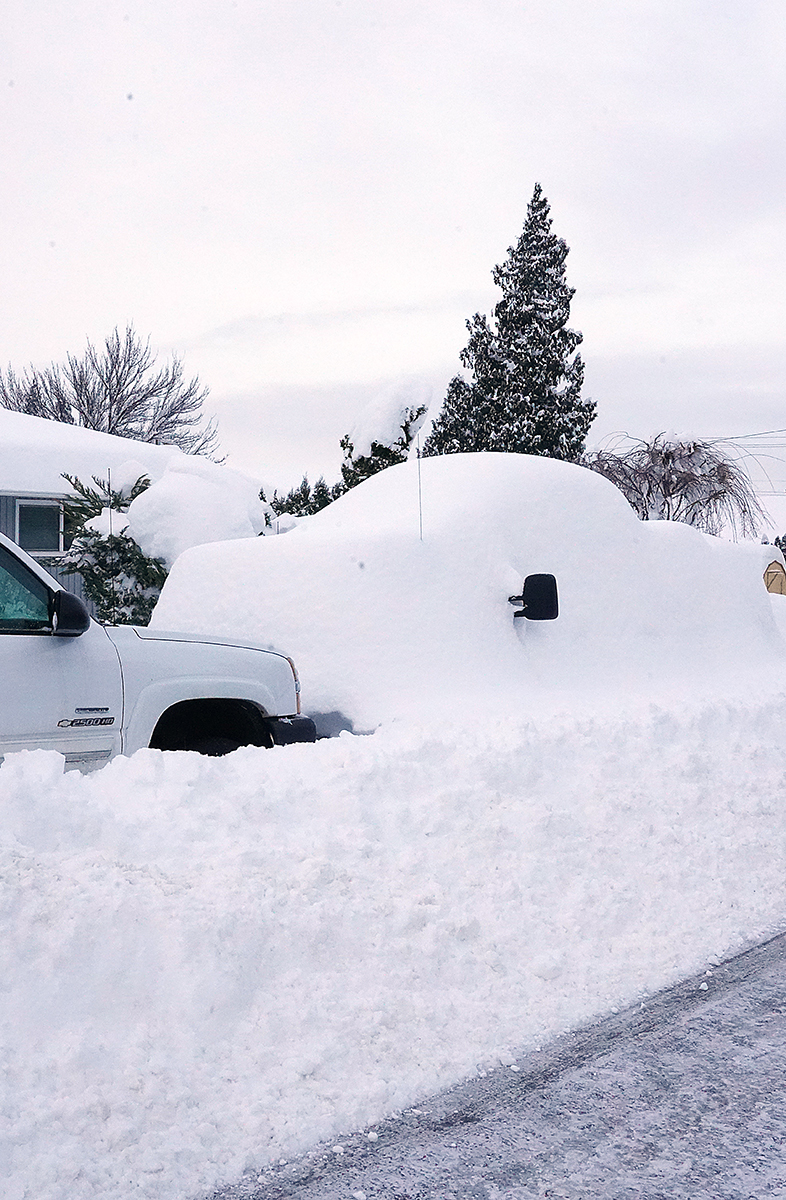 No Service Today.
My body is not happy with me! It was slow going! My grandson and I chipped away at the massive amounts of snow in the morning. With only a snow shovel and a snow blade (for pushing light snow). We were hoping to make room to get the snow off of the vehicles. The snow is dry and fluffy, but very deep.
Problem is that a new weather system is due on Friday. Predicting freezing rain and fourty degree daytime high. It has been in the low twenties. It is much easier to move snow when it's fluffy.
We recieved about twenty four inches in the last fourty eight hours. We normally get about twelve inches in a whole season! The snowfall beat a record from 1971. The afternoon session went better. Still cold, snow light and fluffy, we chipped away. A few neighbors out as well.
The neighbor next door has a tractor snowblower - broken. He is an old guy and can only use his tractor. The neighbor across the street (whose two pickups you see here) was having a hard time with his two-stage snowblower. After putting in more time and feeling like we were pushing snowballs uphill. My grandson said it would be good if everybody worked together and went from house to house.
That's when our neighbors from down the street showed up with a three stage blower and a hand full of teenagers! Yayyy! They were able to clear the front of the drive to the street and some around the vehicles. Leaving room to get the snow off the vehicle roofs.
My grandson put words to deeds and carried on with them to the neighbor with the broken tractor to clear his large driveway. I knocked off the snow remaining on the vehicles. After checking in on my grandson and the crew working on the neighbors. I found they had a little to finish, so I cleared the minimum amount of snow necessary to walk around the vehicles. Which is about the time it took them to finish and reunite with my little helper.
We went in for some chicken noodle soup. That was about the time the road grader style snow plow came by to clear the road and leave a berm in the driveway. My helper removed half of the berm and that's good enough.
There was no mail service today and most everything was closed. We certainly didn't venture out.
I will be in touch with you guys and return to packaging and shipping.