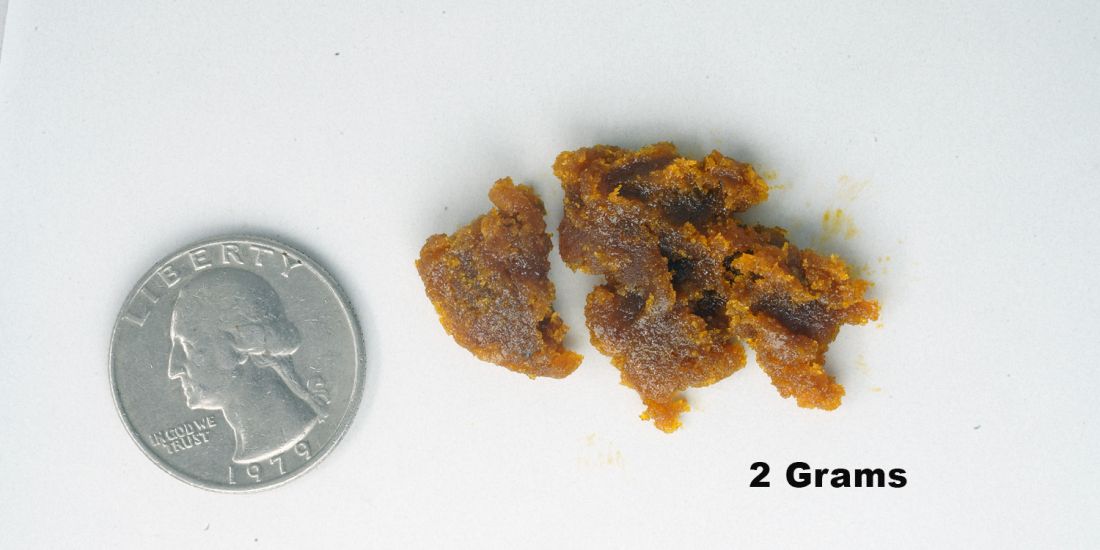 Mango Tango Wax Extract
Cannabis Wax Concentrate
Great buds make great dabs! This concentrate is easy to handle and delivers a powerful high that will energize your mind and spirit. Made from the smaller buds of the crop, this wax is pure. The terps in this wax are evident as soon as you look and smell it. Once you take a hit you're rewarded with goodness.
Mango Tango is an indica dominant hybrid (70% indica/30% sativa) strain created as a three-way cross between the delicious Tangie X Peaches X True OG strains. True to its True OG parentage, the Mango Tango high is intense and long lasting with crushing indica effects that creep upon you and suddenly leave you completely stoned and sedated.
Order cannabis online to order this sativa dominant extract. Cannabits, your online weed shop since 2014. Shipping included with our online dispensary.