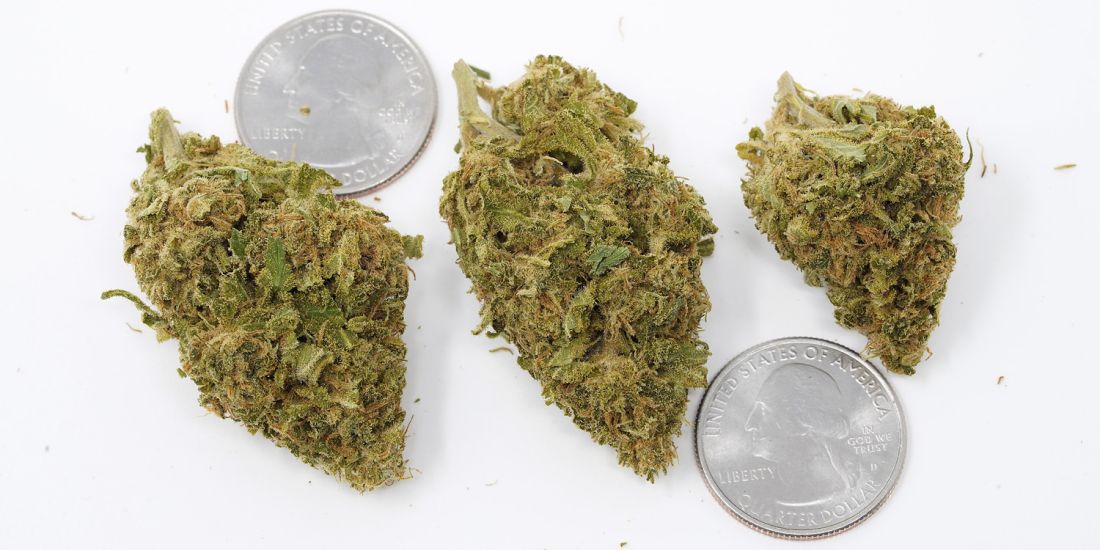 Ganesh Berry
Ganesh Berry
Genetics: Ganesh(Mandala Seeds-N. India x Afghanica) x with TGA's Plushberry
THC: 18-21%
Indica Hybrid
In small doses, Ganesh Berry provides focused and creative effects that can be enjoyed any time of the day. Up the dose and you'll notice considerably heavier body sensations that relax muscles and tranquilize the mind. These effects are ushered in by a fusion of sweet fruity and berry flavors.
Quantum Ganesh Berry
Ganesh Berry is a 100% pure indica hybrid strain created by breeders at the infamous Zion Botanical Farms as a potent cross between the insanely popular Ganesh X TGA's Plushberry strains. This dank bud boasts a moderately high THC level ranging from 18-21% on average and a myriad of potent indica effects. Users describe the Ganesh Berry high as one with an overpowering muscle-relaxing effect. This bud is definitely a creeper – you won't feel the effects until 30-40 minutes after smoking Ganesh Berry. Suddenly, you'll feel completely relaxed and lethargic with an intense case of couch-lock and an overwhelming case of the munchies. This is followed by an almost immediate fall into a deep and peaceful sleep. Due to these potent effects, Ganesh Berry is said to be an ideal strain for treating patients suffering from conditions such as chronic pain, muscle spasms, nerve damage, and sleep disorders, including insomnia and sleep apnea. Ganesh Berry has a sweet aroma akin to fruity pebbles and a taste of sweet fruit.