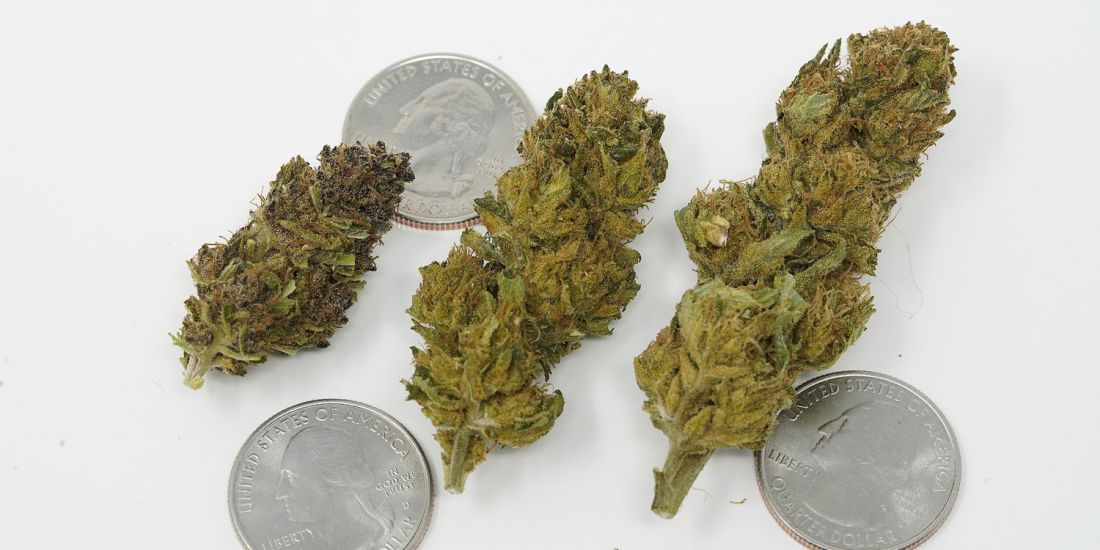 Outdoor Special
Gelato x Seeking Babylon | SAGE and Sour
I got a funny story for you... Ya know, I know this guy...
That's the best way I can think to start this post. Mostly because it's true. I know this grower who is a little different. I have listed his buds in the past. Some pretty good strains. Sometimes I hear from him and other times he's off the radar. He lives in town and in the hills. Good guy, just rolls pretty freestyle.
From the hills comes the outdoor ganja! : ) We are in a climate that is very much like the climate that apples and northern cannabis strain originated from. About a month ago I heard from this guy and was finally able to meet up with him. He has a lot of his crop to sell and didn't get started selling it until a month ago. He had a story, as you can imagine!
He had a great price on these two strains so I grabbed a bunch. They don't make the top shelf in the Cannabits.net display case. But they have a place. Slightly dry and a couple of seeds is the reason. The seeds look viable and natural. Could be a bonus, because the buds smoke great and have a decent punch. Great strains. I smoked these in joints and enjoyed every puff. - Buhd
Bitcoin/Litecoin: 15gms/ $130.00 | 30gms/ $245.00 | 60gms/ $475.00 | 115gms/ $875.00
Visa/Amazon: 15gms/ $165.00 | 30gms/ $305.09 | 50gms/ $500.00 | 60gms/ $595.45 | 115gms / NA

SAGE and Sour
Sativa Dominant Hybrid - 75% Sativa / 25% Indica THC: 14% - 18%, CBD: 1%
Sage and Sour, also known as "Sage 'N Sour" to most of the cannabis community, is a sativa dominant hybrid (75% sativa/25% indica) strain created by breeders at the infamous TH Seeds as a potent cross between the hugely popular Sour Diesel X SAGE Hybrid. Sage and Sour has a sweet herby sage taste with a hint of sour earth upon exhale and an aroma of sour herby sage. - AllBud.com
Gelato
Gelato is a slightly indica dominant hybrid (55% indica/45% sativa) strain created through a cross of the infamous Sunset Sherbet X Thin Mint Girl Scout Cookies strains.